Join a panel of experts at the SD-WAN CIO Summit at Morton's Steakhouse–Midtown Manhattan in New York City for an executive-level discussion about the future of enterprise networking strategies that integrate SD-WAN, NaaS, and UCaaS to support today's constantly changing business enterprise.
Our expert panel will discuss the opportunities that come when emerging technologies combine with business operations and the networking environment to create flexible, future-proof, and cost-effective solutions.
Featured panelists and topics of discussion
Featured panelists will include:
Joe Putnick
Vice President and Principal, Communications Practice
CBTS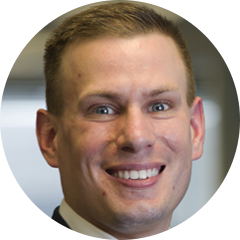 Jon Lloyd
Director of Cloud Networking, SD-WAN, and NaaS Solutions
CBTS
Charles Pelton
Moderator
Contributing Editor
CIO.com
The panel will address:
The evolution of the enterprise network in organizations that pursue digital transformation.
Challenges encountered in the move to cloud-based networking.
The impact of SD-WAN on the design, development, and implementation of network infrastructures.
The integration of NaaS and UCaaS into enterprise-wide network resources.
Cost-effective digital transformation solutions.
How an integrated approach can enhance business capabilities and streamline management through support by a single provider.
Read more about the CIO SD-WAN Summit in NYC
Follow the hashtags for the event: #CIOSummit  #NYTech